I tried taking a picture, but it didn't work. So, I'll just tell you about it. :) As some of you know, I've gone to a few of the shows for Todd Agnew's Better Questions tour with Rush of Fools and Joy Whitlock. Great shows. If you haven't gone, and I do believe I've already told you to go, then GO!
At many of the shows, everyone who prepurchased a ticket gets a free CD with music by Todd Agnew, Joy Whitlock, Rush of Fools, Caedmon's Call, Skillet, Sara Groves, Phil Wickham, and Jessie Daniels. Because I went to more than one show, I have more than one CD. Funny how that works. So, once again, I'm sharing with you all. Post a comment, and I'll draw a winner out of the comments.
And because I finally got a new downloady-thing for my pictures, I can finally share some pics. :)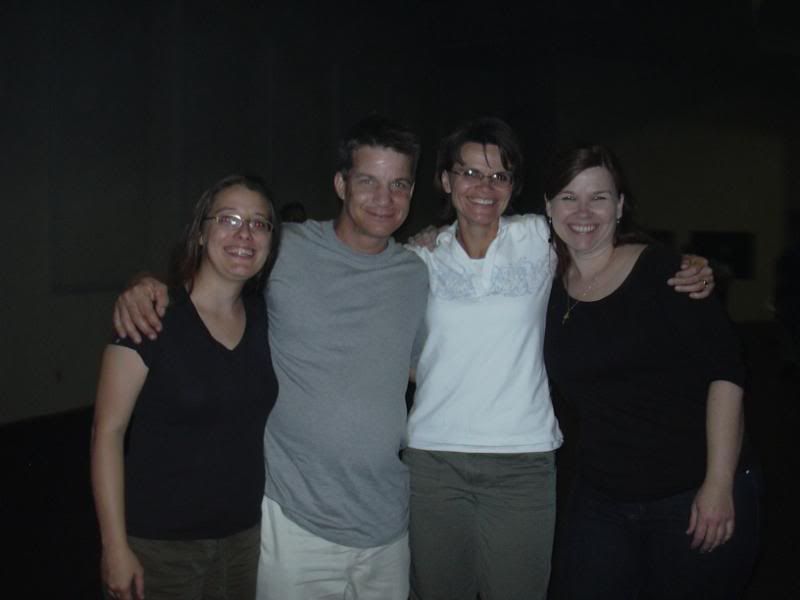 Me, Tad, Tess, Mo.
Cody, Me, Joy.
I love these people!!